Financial Services And Banking
PocketData for Financial Services And Banking
Financial services organizations are required by law to handle sensitive data using the highest security standards. In the U.S., organizations such as the Securities and Exchange Commission (SEC), the Financial Industry Regulatory Authority (FINRA) and the Federal Financial Institutions Examination Council (FFIEC) implement statutory standards and regulate the manner in which financial data must be governed. Many other nations and unions have similar governing bodies, such as the EU's ESC and CESR, and Canada's IIROC. Data breaches are extremely costly and can lead to legal action or, worse, loss of customer trust.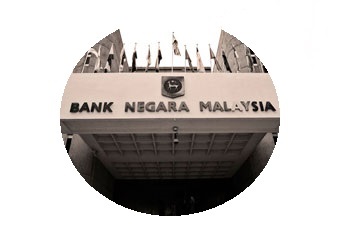 In response to demands for fast, low-friction data sharing, employees in many financial organizations have turned to consumer-grade file sync and share services. Although these services are easy to set up and use, their lack of security, governance and control represent real and significant security risks. Thus, in an effort to "get the job done", employees may unintentionally violate regulatory laws and data governance policies.Financial services organisations including investment banks and private equity, venture capital and insurance firms depend on highly secure systems for exchanging business-critical information with clients, partners and other external parties. Our secure file sharing and collaboration platform helps firms to improve team collaboration and deal efficiency, reduce operating costs, meet regulatory requirements and build deeper client relationships.
PocketData : speed, usability and control
PocketData is the perfect solution for financial services and banking organizations to use for internal and external file sharing. It combines the speed and ease-of-use found in consumer-grade file sharing applications with the security, governance and control of an on-premise solution. Unlike cloud-based services, which store sensitive data on public cloud servers outside of IT's control, PocketData is deployed on premise and on private cloud infrastructures. PocketData integrates seamlessly with every part of the IT fabric – from user directories to security systems to monitoring and back-up services – ensuring that sensitive data remains under control at all times. Yet it also provides the ease-of-use and mobility users have come to expect from consumer-based services.A few examples of how PocketData can be used in financial services applications include:
Mobile Customer Powerhouse

Financial clients are often mobile and increasingly need to review proposals, research reports and contracts while they're on the go. PocketData's mobile applications make mobile file sharing a breeze. Clients can securely browse, download, edit and upload a variety of files using popular tablets and smart phones. PocketData allows financial account managers to deliver customized financial products directly to clients' mobile devices, reducing product delivery costs while improving service levels and account retention.

Managed Document Collaboration

Financial services firms often need to share sensitive data within the organization and externally with customers and trade partners. Examples include transaction reports, account statements and comparative performance data. Email, the most common method for document sharing, is notoriously insecure and limited to small file transfers. Secure FTP protocols offer greater protection and flexibility but require effort to implement and manage; thus, end users often avoid using FTP in favor of consumer-grade file sync and share services. What's more, employees and partners often need to edit raw data and circulate comments and revisions, requiring document versioning features not present in popular FTP products. Using PocketData, financial services workflows and collaborations can be achieved in a secure, compliant, efficient manner.

Secure File Access for Employees

Employees often need to access files in the office, from home or while they're traveling, but traditional access methods such as VPN are clunky and unreliable, particularly from mobile devices. PocketData addresses this need by providing access to files based on IT-defined authentication and authorization policies. If an employee leaves or changes roles within the organization, associated changes to user directories and permissioning services automatically flow down to data managed by PocketData – regardless of whether access is via a browser, a mapped storage device, a mobile app or an alternative method. Using PocketData, sensitive data is easily accessible but always secure.