Government And Public Sectors
PocketData for Government and Public Sector
Now more than ever, government agencies and departments are challenged to improve public service while reducing administrative costs. Civilian agencies must streamline cross-department and inter-agency data flows; intelligence and law enforcement organizations must automate information sharing processes; regulatory agencies must improve the timeliness and efficiency of their governance programs. At the state level, every citizen-facing process is a candidate for modernization – from motor vehicle administration to law enforcement to social services. Since most government processes have historically been paper-centric, the potential benefits of electronic document sharing are enormous. In a climate where public safety and privacy are under constant scrutiny, however, data security is non-negotiable.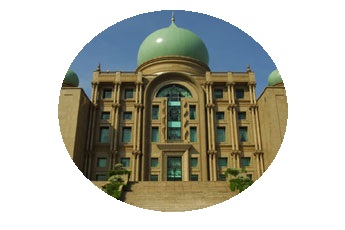 In response to demands for efficient, secure file sharing, government agencies are adopting file sync and share (FSS) solutions. Many FSS services require data to be hosted on public cloud servers, beyond an agency's governance reach and outside of IT's control. Public cloud FSS solutions not only pose significant issues related to data security, they have raised serious discussion in the malware and intrusion prevention community. For example, a malware expert recently demonstrated how Dropbox's command and control protocol could be used to infiltrate an enterprise firewall, and went on to say that Dropbox is among the most secure cloud-based file sharing products. Intrusion risks, however unlikely, are simply unacceptable to government computing infrastructures. What's needed is a FSS solution that installs on-premise, operates completely within IT's security and governance realms, yet provides easy end user access and mobility applications.
PocketData : secure file sharing and synchronization
PocketData is a popular solution for government agencies and departments to use for file sync and share applications. It combines the speed and ease-of-use found in consumer-grade file sharing applications with the security, governance and control of an on-premise solution. Unlike cloud-based services, which store sensitive data on public cloud servers outside of IT's control, PocketData is deployed on premise and on private cloud infrastructures. PocketData integrates seamlessly with every part of the IT fabric – from user directories to security systems to monitoring and back-up services – ensuring that sensitive data remains under control at all times. Yet it also provides the ease-of-use and mobility users have come to expect from consumer-based services.A few examples of how PocketData can be used in government and public sector applications include:
Security, Control And Auditability

Government agencies need to share sensitive data with the confidence of knowing it is only available to authorized users. Further, organizations need to control each user's rights (create, view, update and delete) and audit how and when data has been accessed. Cloud-based file sharing solutions are simply not an option for many government applications since data must remain completely under agency control. PocketData addresses the need for secure, auditable data sharing with an on-premise solution designed from the ground up to integrate with existing directory (Multi LDAP/AD), security and rights management systems, ensuring that data governance policies are enforced end-to-end. PocketData supports single sign-on through SAML (secure assertion markup language), and flexible logging features provide auditors with detailed visibility into all data access activities. PocketData uses AES algorithm to encrypt data at rest, and integrates with toolkits like OpenSSL to ensure that data in flight is protected using the highest cryptographic standards. Click here to learn about why many government and public sector organizations are choosing PocketData for their on-premise file sharing foundation.

Inter - Agency Collaboration

Federal and state agencies require secure document collaboration within and across organizational boundaries. A few common collaboration examples include sharing case information, regulatory documents, compliance data, disaster response plans, RFP portfolios, and video and audio files. Further, these resources must be accessible to individuals within their organizations, across agencies, with outside contractors and, increasingly, with the general public. By integrating with on-premise directories and security infrastructures, PocketData allows all sensitive data to remain within an organization's control, ensuring that only authorized parties can access data. PocketData also provides an Anonymous Upload feature that allows external parties (e.g., a systems integrator or contractor) to securely upload files under IT's control. Using PocketData, public sector organizations can collaborate internally and across their extended ecosystems in a secure, compliant, auditable manner.

Secure Mobile Productivity

Government agency and department managers are often mobile, and increasingly need to review proposals, research reports and contracts while they're offsite. Maintenance crews, investigative teams and other field operations groups also need to integrate mobile technologies into their daily work processes. PocketData's mobile applications make secure mobile file sharing a breeze. Users can browse, download, edit and upload files using tablets and smart phones, all under IT control. In-flight data is encrypted using advanced Secure Sockets Layer (SSL) and Transport Layer Security (TSL) protocols, rendering unauthorized access virtually impossible. PocketData is the ideal solution for implementing knowledge stores for mobile maintenance and repair teams because documents, drawings, audio and video files are available anywhere, anytime, yet their access is always governed by agency policies.